We are with you all the way to your driving Test... and Beyond!
D1 Minibus Driving Lessons Edinburgh Lothian Scotland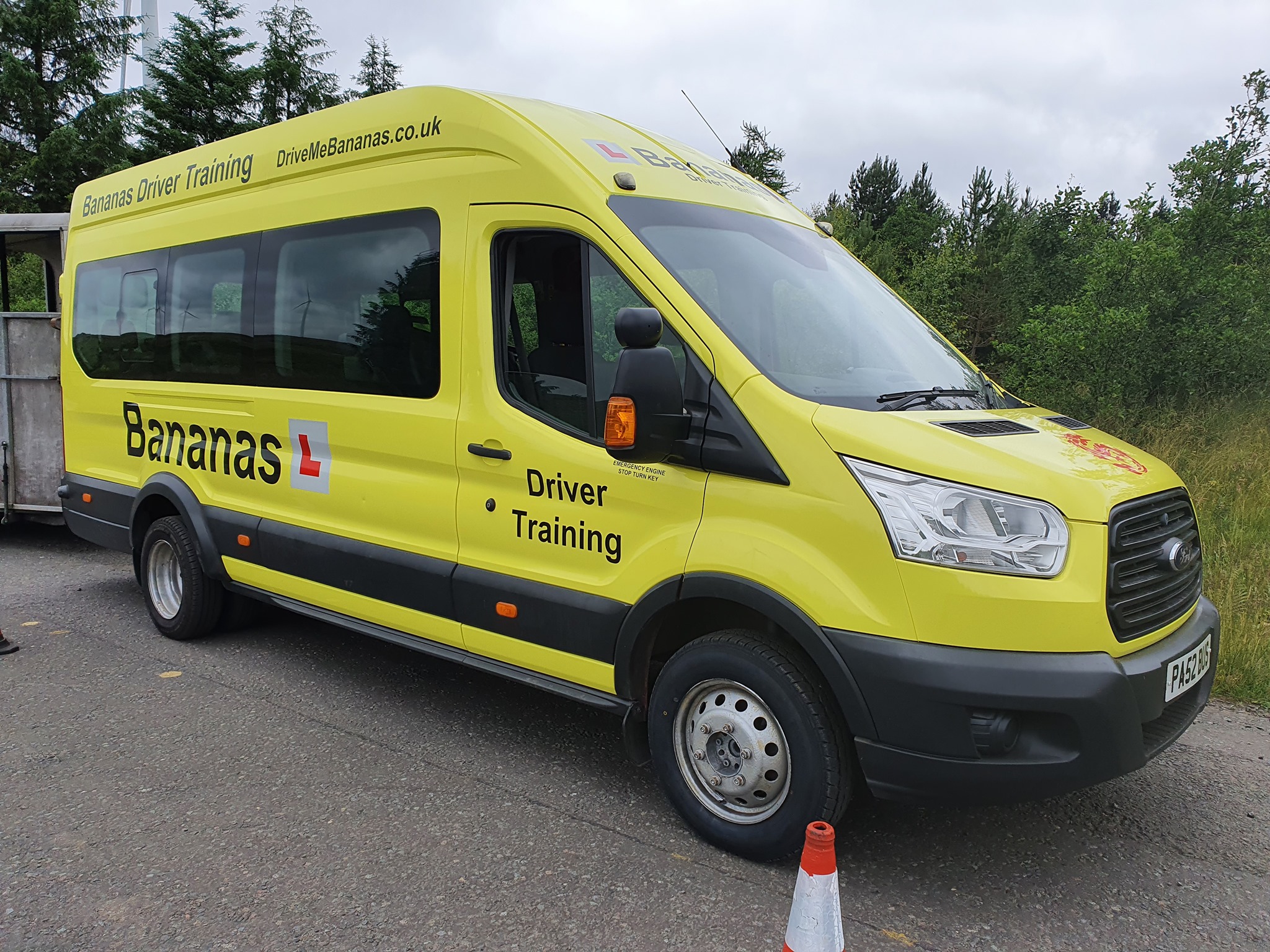 Pass your D1 Minibus test with Confidence!

D1+E Minibus and Trailer Training.
Check Availability and Book a Course
All bookings are subject to terms and conditions.

Residential Courses Local Accommodation
Our patient instructors are fully trained to provide minibus training.
We also offer advanced driving courses for those who passed prior to 1997 and already hold D1 entitlement but might have never actually driven a minibus, or simply need guidance.
If you currently hold a pre 1997 D1 101 licence and wish to remove the 101 restriction you must apply for provisional vocational D1 entitlement in the same way as a post 1997 licence holder, you need to pass all the tests to obtain your vocational D1 licence.
We can also provide corporate fleet training and assessments for company vehicle drivers.
Please be aware that most candidates who are unsuccessful at the D1 test fail due to their general forward driving, not the reverse exercise. The standard of driving required is much higher than that of the standard learner car test.
Training is available 7 days per week from 0700 to 2200 subject to day light.
Qualifying process for category D1 entitlement.

To obtain a vocational D1 licence you must pass a medical and apply for provisional entitlement to drive a bus. D D1 D1E
Please contact the DVLA to obtain the D2 D4 application pack to add provisional entitlement: DVLA Website
There are 4 modules to pass in order to achieve a D1 licence and driver CPC..
Module 1a is a bus multiple choice theory test and Module 1b bus hazard perception test (self study), these must be passed before you can sit module 3. Book Theory Tests
Module 2 is a written driver CPC case studies test. (self study)
To book the BUS module 1a 1b and 2 test please visit the DVSA online booking system:
DVSA test booking
Mock tests: DVSA practice theory tests
Module 3 is the practical driving test. We provide the training and vehicle for this test.
Module 4 is a practical driver CPC test. We provide the training and vehicle for this test.
In order to drive a category D1 vehicle you must pass modules 1 and 3.
In order to drive a category D1 vehicle for hire or reward or for commercial purposes you must pass modules 2 and 4 to complete the driver CPC inital qualification. You will be issued with a driver qualification card which must be carried at all times when driving.
If you do not wish to drive the vehicle for hire or reward or your use of the vehicle is exempt from driver CPC you are only required to pass modules 1 and 3. Please seek legal advice from the DVSA (VOSA) if you believe you do not require driver CPC.
Our past customers include the Scottish Prison Service, University of Edinburgh, Heriot Watt University Edinburgh, RUTS, St Andrews University, Go Ape!, Forrestry Commission Scotland, MOD, Edinburgh Napier University. The Outward Bound Trust. Edinburgh Council, West Lothian Council,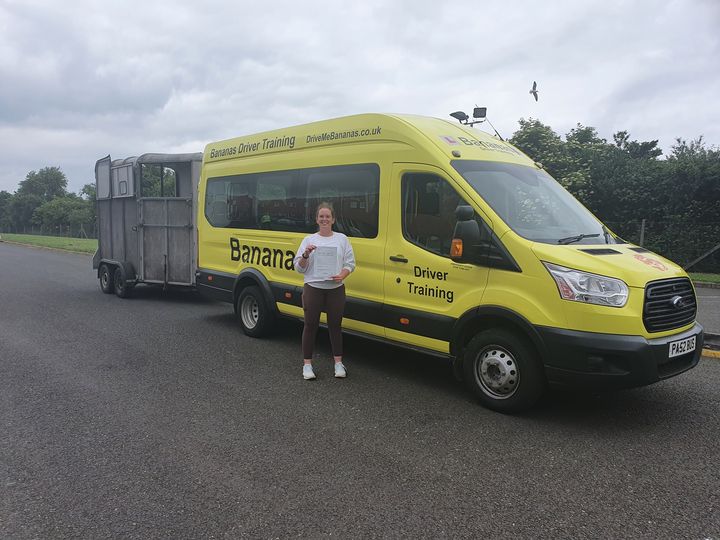 We are unable to accept ILA as payment.
We can customise a course to meet your specific requirements contact us for a quote.
As with our other training courses tuition is normally provided on a 1:1 basis.
Please ensure you have both parts of your full driving licence available prior to booking training.
D1 trailer training is normally carried out in West Lothian from our vocational vehicle operating base in Tarbrax EH55 8XE.
Please be aware that it is now illegal to supervise a provisional D1 licence holder unless you have passed the D1 or D test yourself and held the licence for 3 years.
D1 101 licence holders are not permitted to supervise provisional D1 licence holders.
Category D bus and coach training is available using your vehicle.
Go Bananas Driver Trainng, Driving Me Bananas Driving School, Driven Bananas.
Minibus Falkrik, bus lessons Glasgow, D1 Dunfermline, category D1 Aberdeen, bus training Newcastle, D1 courses London, minibus tuition East Lothian, D1 test West Lothian, minibus training Lanarkshire, D1 minibus training Perth, D1 driving test Dundee, minibus training Scotland
D1E D1+E minibus and trailer training scotland
Site Map
Go Bananas Driver Trainng, Driving Me Bananas Driving School, Bananas are Yellow, Driven Bananas.


© Drive Me Bananas School of Motoring Edinburgh 2007 - 2023